1. A pair of pre-lit trees offers a versatile lighting design that is perfect for framing with clear lights and 175 branch tips on either side of your porch, entrance, or driveway to generate a beautifully finished look.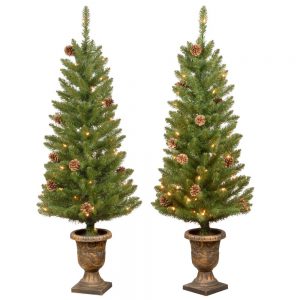 Available at Home Depot store for $49.98
2. Add a special touch to your holiday display with A Pre-Lit LED Flocked Pink Artificial Christmas Tree and long-lasting Warm White LED lights to create a cheerful glow for your Christmas party.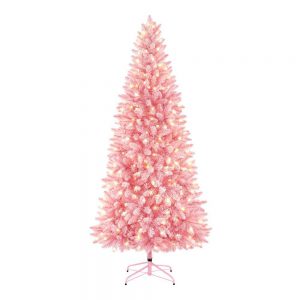 Available at Home Depot store for $149
3. Get an authentic living tree appearance with low-voltage LED bulbs that are energy-efficient and long-lasting with 9 distinct light colours and Christmas show events for display in corners or small room areas.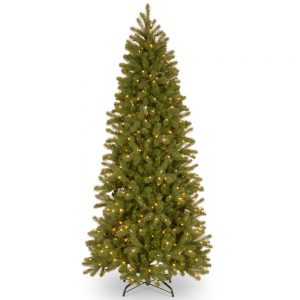 Available at Home Depot store for $198.49
4. Decorate your house with this Light Frasier Fir Artificial Christmas tree, which gives your holiday party room a timeless focal point, shines beautifully in every home and adds a regal touch to your holiday decor.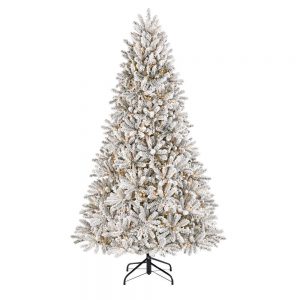 Available at Home Depot store for $299
5. Let your holiday display shine with this sparkling Amelia pine artificial Christmas tree with long-lasting lighting and Energy-efficient LED's that is easy to set up and adds an elegant appearance to your house.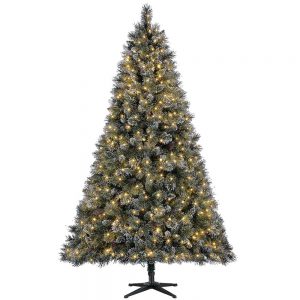 Available at Home Depot store for $249
6. With this Pre-lit Mini Christmas Tree, brighten your room and add Christmas festival atmosphere to your home to create a lush and complete, lifelike and wintery appearance with Simple setup and disassemble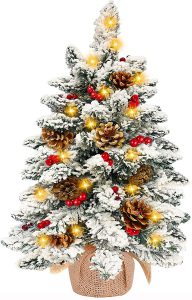 Available at Amazon store for $24.99
7. Design your space with this robust and realistic Christmas tree with its more elegantly and nature designed branches to give the real Christmas feel to folks around.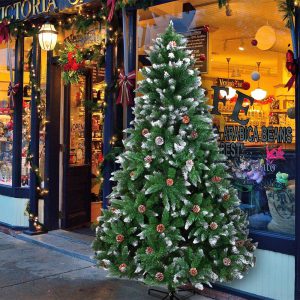 Available at the Amazon store for $79.99
8. To build the natural look of a full-bodied, genuine green tree, get a Christmas tree in a bushy and emerald-green color that is perfect for indoor decoration.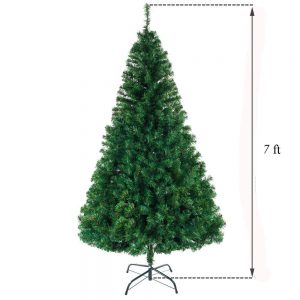 Available at Walmart store for $61.99
9. This is the best White Christmas tree in a wind and snow branch tips comfortably fluff for your holiday decoration both indoor and outdoors to provide the perfect look of an eye-catching decoration.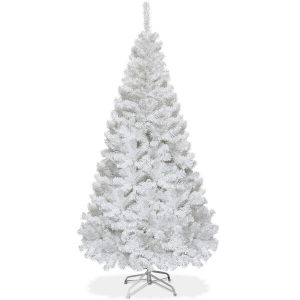 Available at the Walmart store for $39.95
10. To add a unique wintry feel and eye-catching addition to every space during the holidays, get a Christmas tree built with branches that are quickly fluffed with snow-flocked leaves.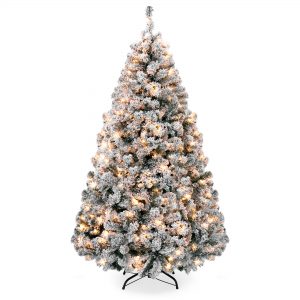 Available at the Walmart store for $119.99
11. With this Unlit Tinsel Christmas Tree that is ready to bring out your inner holiday spirit, which is ideal for display on any tabletop or floor space, you add vibrant sparkle to your festive decor.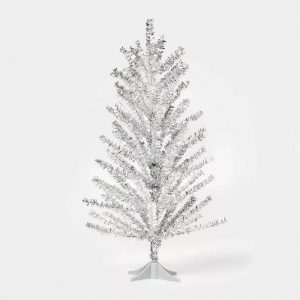 Available at the Target store for $10.00
12. Get this Lighted Christmas Tree with Vibrant Christmas Decoration LED Acrylic Night Light to display on a fireplace mantel, bookshelf, centrepiece tabletop, fridge, window sill, or even a dining room.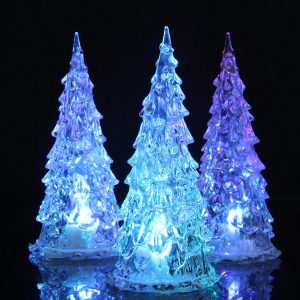 Available at the Amazon store for $10.99
13. With easy setup for quick decoration, get ready for the holidays with this set of decorative palm trees with warm white lights that add a festive glow to your house.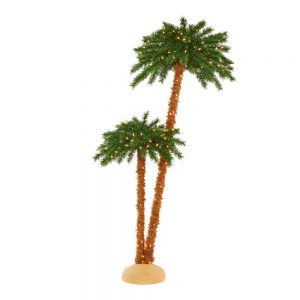 Available at the Home Depot store for $99