If you're looking for best deals to shop in this spring, then you've come to the right place. We've rounded up all sorts of best spring sales you can check out today and the deals are nothing short of amazing. From best fashion deals to shoes, jewelry, and fitness equipment, we've got every type of deal for you. Let's see the deals below.
1. BAUBLEBAR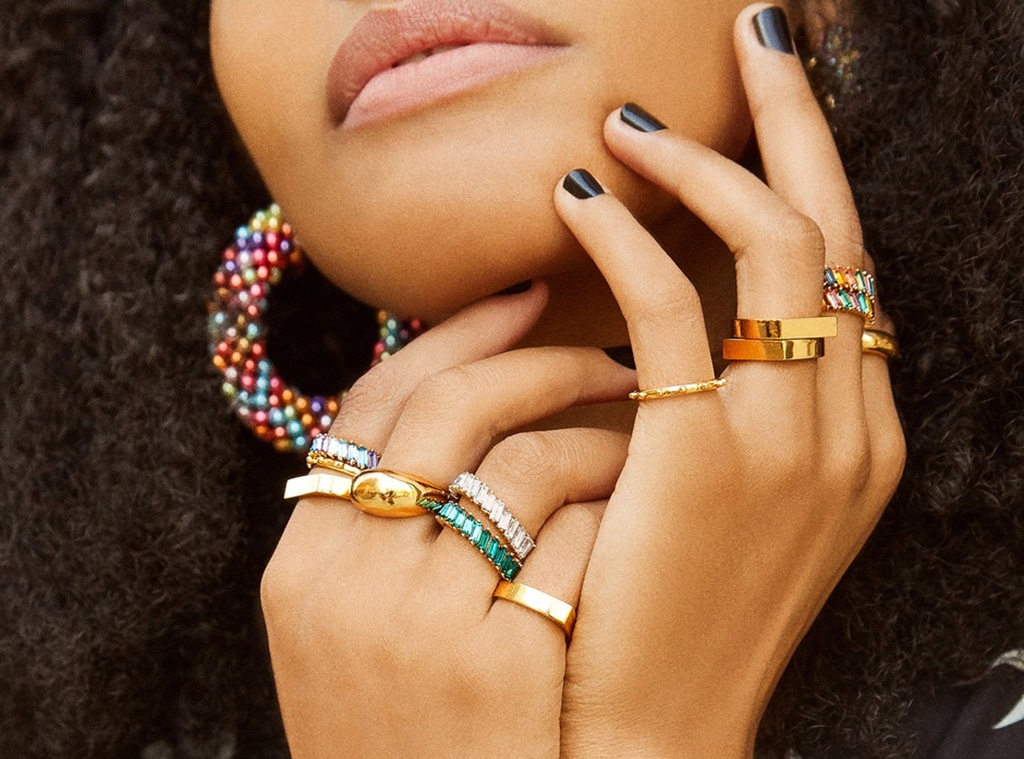 Jewelry always makes great gifts for your loved ones and BaubleBar is a favorite for its trendy designs and affordable prices. From statement-making earrings to versatile necklaces, the line has so many choices whether you're looking to gift friends and family or treat yourself to something sparkly. BaubleBar is offering an extra 20% off everything on its website, including rings, necklaces, bracelets, and earrings. All you need to do is use the promo code EXTRA20 at checkout. The code also works for jewelry that's already marked down for an even bigger discount.
Get 20% Off at BAUBLEBAR.
2. CLEANBLEND
If you're looking to buy a blender to make smoothies, fruit juice, ice cream, milkshakes, cappuccinos, margaritas, soups, and sauces, then you can buy from Cleanblend . Cleanblend designs high-performance blenders that can blend your food without any traces. They also give 5 years warranty with each of their blenders. in this spring season, they're offering 15% off sitewide with coupon code SPRING1522 which is a pretty good deal.
Get 15% off at CLEANBLEND
3. GAIAM

If you haven't heard of Gaiam before then, Gaiam is an online store that sells all sorts of fitness equipment and accessories. After the pandemic, I think more people are looking to work out or do yoga at home as it saves lot of time. So, if you're looking to buy fitness equipment to do bodyweight exercises, yoga mat, stretch ball, or anything else then there's good news for you. This spring save with Gaiam's special offer just for you! Get 20% off sitewide with coupon code SPRINGSAVINGS at check out. Some exclusions apply.
Get 20% off at GAIAM
4. VIVATERRA

Refurbishing your living room can sometimes be one of the most stress-free ways to inhale new life into your daily routine, and the good news is that you can do it in an eco-friendly way! With vivaterra, you can get your home decorated with some unique home decors and accents that are not only eco-friendly to your home and eco-lifestyles but will certainly increase the general look of your home. Enjoy living green with their newest home and garden decor at VivaTerra! We've also added many more customer favorites to our large spring clearance sale- where the savings are up to 60% off!
Get 60% off at VIVATERRA
5. NUNNBUSH

Whether you're looking to buy a shoe to war with you suit, or you're going to party, office or you're going for a dinner, at NunnBush you can buy any type of shoes. They have casuals, boots, sandals, loafers and many more to offer. In this spring, they are offering 20% Sitewide with code LNKSWRS2. Offer valid 4/4 – 4/10.
Get 20% off at NUNNBUSH