Listed here are the early prime day deals on toys & games. Save on all the learning toys and games you need to keep them busy at home. Prime Day is on Oct 13th-14th. Also perfect holiday gift for the little ones.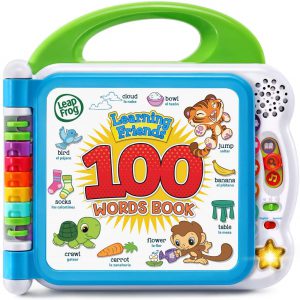 Explore the book through three different play modes with categories that include pets, animals, food, mealtime, colors, activities, opposites, outside, vehicles, clothes, my body and fruit.
Buy Now on Amazon.com for only $14.96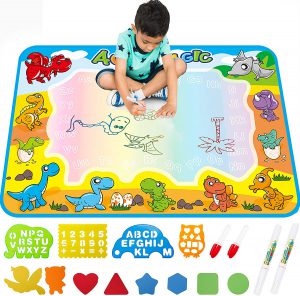 This Drawing mate is Water-resistant nylon material. Now never worry about wetting the floor Can be folded to compact size-Portable for indoor outdoor and travel.
Buy  Now on Amazon.com for only $16.98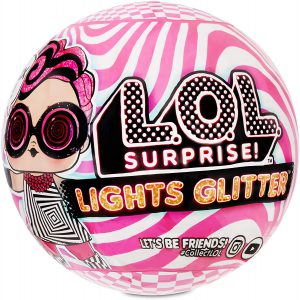 There are 8 Surprises Including Black Light Surprises and Each L. O. L. Surprise Lights Glitter doll is a totally new character with stunning glitter details.
Buy Now on Amazon.com for only $9.59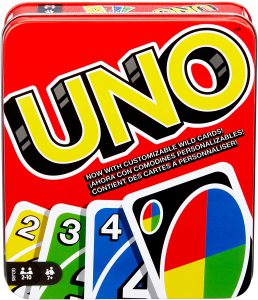 ​This fun family card game is perfect for everyone and this UNO Tin comes with 112 cards and instructions in a sturdy tin that's great for storage and travel.
Buy Now on Amazon.com for only $9.99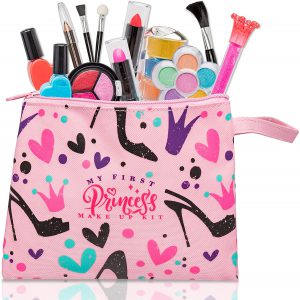 This Princess Make-Up Kit comes with a set of 12 Pc includes blush trio, Princess glitter lip gloss and two additional lip gloss, 2 lipstick, eye shadow, 2 nail Polish, eyebrow pencil, 3 brushes, and a designer Princess cosmetic bag.
Buy Now on Amazon.com for only $13.71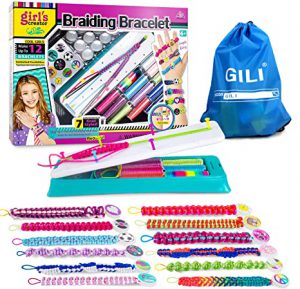 This amazing kit for girls includes 12 colors of bracelet threads,12 cartoon buckles, 1 bracelet loom and step by step instructions with illustrations to make 7 different styles of bracelets.
Buy Now on Amazon.com for only $22.90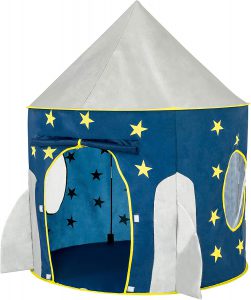 The amazing FoxPrint Rocket Ship Tent is foldable for ease of use and a safe place to play in both indoors and out. Whether you're looking for a nice present for your child or for a friend's child or a relative, this Play Tent is the ideal gift.
Buy Now on Amazon.com for only $21.76
The Melissa & Doug Primary Lacing Beads set is composed of 30 brightly colored wooden beads in a variety of shapes, 2 colorful laces, and a wooden storage case.
Buy Now on Amazon.com for only $10.99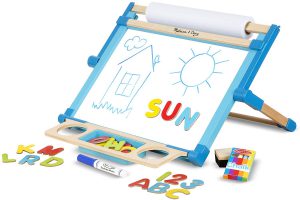 It has a The built-in wooden paper roll holder with a paper guide and Includes 36 letter and number magnets. Easel comes with a dry-erase marker, 5 color chalk sticks, and a felt eraser.
Buy Now on Amazon.com for only $33.99