Whether it's for work or traveling, backpacks are your saviors with their multifunctionality and versatility! Backpacks are manna from heaven for carrying almost anything – right from important documents to random stuff like your jogging shoes.
Choosing the right backpack is no rocket science. However, it's really important that you choose backpacks which are a heady mix of aesthetics, engineering, and versatility. That's why we are going to make it easier for you. Have a look at these backpacks which are mind-blowing with their smart looks and multifunctional capabilities.
Tortuga Backpacks
This Setout Backpack is a maximum sized carry-on for city travelers.
The Setout backpack packs like a suitcase yet carry like a backpack.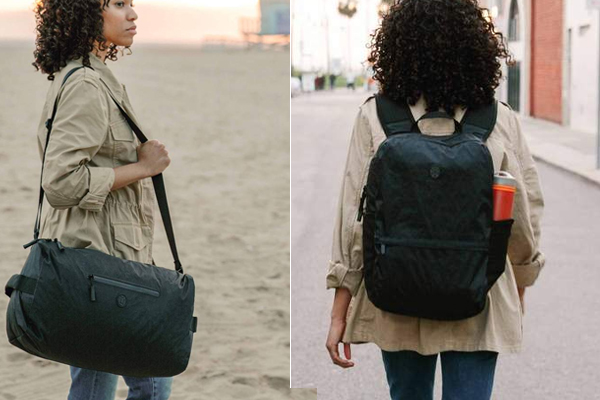 Buy Now
With its amazing features like Carryon, maximum internal space, and ergonomically designed hip belt which carries the weight to your hips, this backpack is a dream come true! Easy to pack like a suitcase, it's designed for 21
st
Century travel with sufficient space for a 15" laptop, a 9.7" tablet, and an e-reader.
WANDRD
When WANDRD is mentioned, it's the PRVKE Series which first comes to mind. With its award-winning innovative design, these bags are a must for any traveler!
It's a travel/camera/everyday backpack all rolled in one!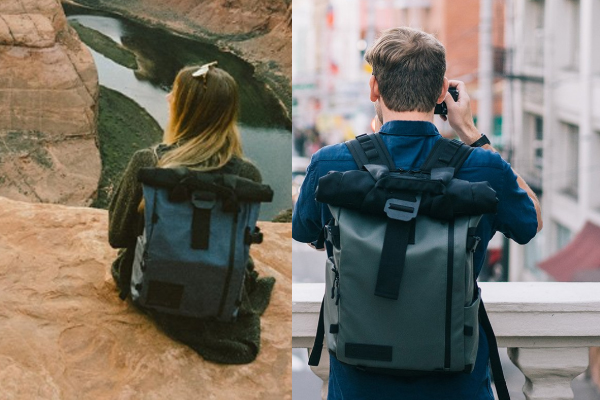 Buy Now
Now, who wouldn't want a perfect backpack with its no-detail-forgotten function? Made of water-resistant tarpaulin and nylon dobby, this bag has a side camera access for photography lovers, a checkpoint friendly laptop sleeve for avid travelers and a roll-top access for easy access to what you need!
These handy backpacks are available in 21-liters and 31-liter sizes.
Nomatic
For those on the move, NOMATIC creates the most functional bags ever!
They do not believe the 'One size fits all'. Hence their bags are available in three categories: Travel Bags (3-7 Days), Travel Pack(1-3 Days) and backpacks for everyday use.
Versatile with 20+ innovative features, the NOMATIC backpack is your ultimate travel companion.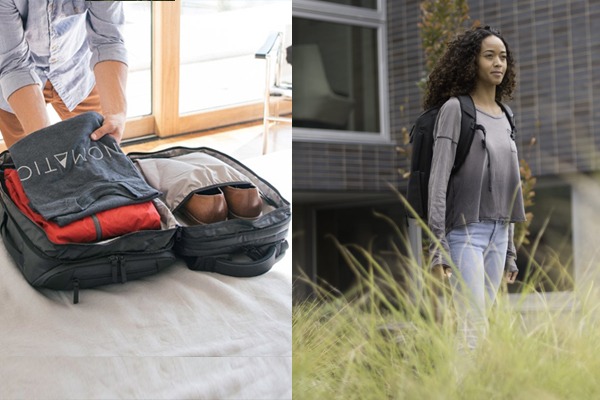 Buy Now
All bags come with more than 20 innovative features which include laundry compartment, laptop compartment, and bottle pockets. You can almost choose from various bundles with inclusions laundry bags, shirt organizer etc.
Peak Design
Peak Design is a backpack not just designed for photographers and travelers, but for anyone who is on the go. This travel backpack prepares you for any trip.
These backpacks are designed with numerous camera and packing cubes to suit any trip or traveler.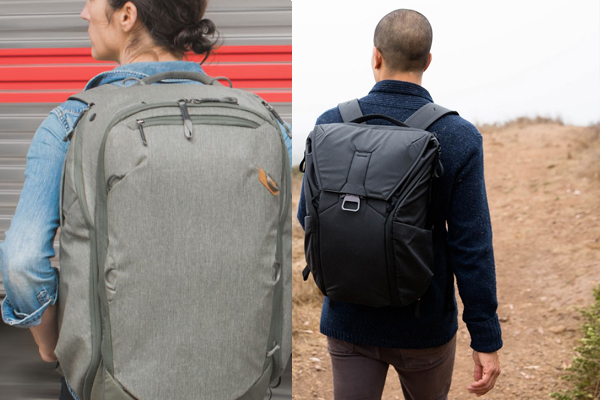 Buy Now
Made of waterproof nylon canvas, these bags are designed to hold camera cubes and packing cubes which fit perfectly in the
Travel Backpack.
You will completely fall for the redefined unique divider system which keeps your things organized and protected.
Slick
It can be a briefcase which morphs into a backpack depending on your lifestyle.
Well-defined backpack, briefcase and snazzy hand luggage – available in different bundles to match your persona!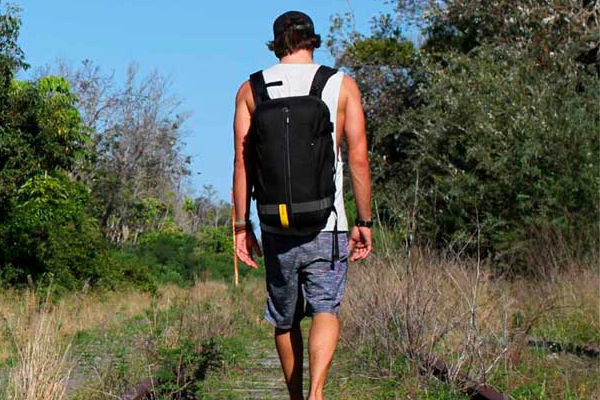 Buy Now
Slicks is a blend of ergonomics and durability and are your office on the go! It contains features like a wash bag, space for your laptop and is practically a piece of luggage which you would love to own.