What is LED Light Therapy?
Light-emitting diode (LED) light therapy is a skincare technique that uses varying LED wavelengths to provide many benefits to your skin such as providing anti-ageing benefits to reducing skin problems like acne, wrinkles, age spots, etc.
Surprisingly, this futuristic method of skincare has been around for a long time but just hasn't been as easily available as it is now. LED Light Therapy Masks have been used by dermatologists & aestheticians in an in-office setting to treat inflammation and other skin-related problems for many years. Recently, this therapy has become available through masks which you can use to enjoy the same benefits in the leisure of your own home.
When it comes to safety, these masks are considered to be very safe for home use as LEDs don't contain Ultra Violet rays. This reduces the possibilities of any long-term damage to your skin making it much safer than something like skin tanning.
Benefits of LED Light Therapy
The benefits of light-emitting diode (LED) skin devices are definitely intriguing as they seem to go on and on. 
Some of the most prominent benefits are
1. Anti-Ageing Properties
Increases Collagen Levels

Reduces Wrinkles

Provides Skin with longevity and slows down the overall aging
2. Reduction in Unwanted Marks
Reduces Wrinkles and Scars

Kills Bacteria which cause Acne

Removes Dark Spots and Redness
3. Revitalizes Skin
Reduces Hyperpigmentation

Increases glow and uniformity in skin tone
While all this may seem farfetched, there is scientific evidence and results to back these amazing claims. This is through the smart usage of multiple wavelengths of light which means that it uses different colours from the spectrum for different purposes. 
The two most common and popular colours used are blue and red. Red light acts to increase circulation and stimulate collagen, thus working towards reducing wrinkles and age marks. The blue light, on the other hand, kills harmful bacteria that lead to acne. Other than these two, many other colours are also used, each with its specific advantages to your skin.
Our top 14 LED Light Therapy Masks

While it may look kind of spooky at first, MZ SKIN's Light-Therapy Golden Facial Treatment device is one of the most popular and is designed with five coloured lights that work wonders for your skin. The combination of so many different spectrums of light is said to reduce blemishes and bring back a glowing complexion.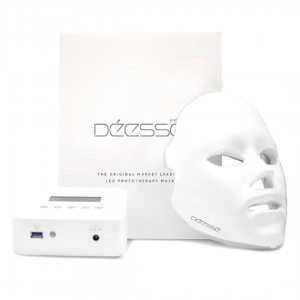 Déesse has changed the standard when it comes to technology in these masks. This mask uses special technology to deliver three times more power and light to your face than others in the market! It also has multiple modes which specifically target everything from acne to dark spots to wrinkles.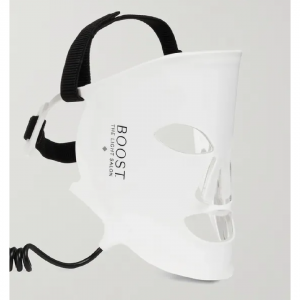 The people at The Light Salon have taken a page out of its in-house treatments book and have created a light and portable red and near-infrared LED light therapy mask. The best part about this mask is that it is made of silicone making it very comfortable when placed on top of your face for long periods.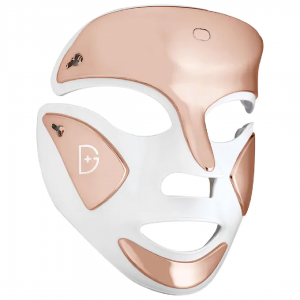 This amazing mask from Dr. Dennis is one of the most trusted and well-known using a whopping 162 LED lights (a lot more than the standard) to treat your skin. While providing all the benefits of other masks, this mask is also one that is said to be able to tackle hormonal cystic acne which is a deep-rooted problem! Optimal results are said to be visible after a 10-week course of treatment.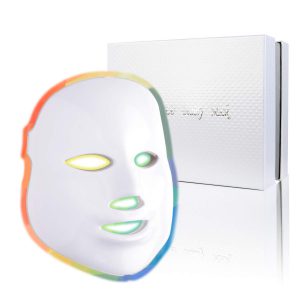 Buy Now for only $99.99 
This light therapy mask covers not just your face, but also has a separate LED therapy device for your neck! Both of these use seven different colours of light to treat all types of skin problems from wrinkles to acne on your neck. Pretty has also stated that this mask is all-natural putting it one step ahead of the rest when it comes to saving the environment!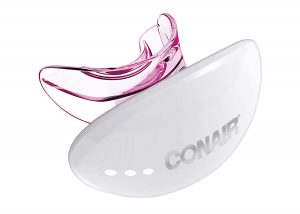 This cute little Light therapy works on your lips from the inside out to increase firmness and stimulate collagen to reduce signs of ageing.
With just a 3-minute daily usage, this Plumper increases circulation, enhances plumpness giving a fuller appearance, helps to reduce or reverse fine lines and wrinkles while minimizing the appearance of smile lines, vertical lip lines, and lip creases.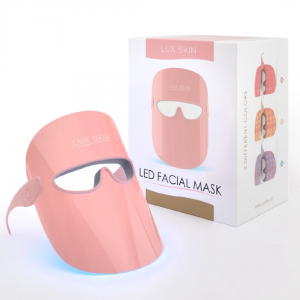 While making you look like a futuristic space trooper, The LUX SKIN™ LED Facial Mask also gives you an LED Light therapy with one special benefit. This mask is wireless! That means that unlike most others, you can use it without being tied to a plug point for long periods. Red, Blue, and Yellow light are utilized to provide you with the best solutions at an enticing price tag! The LUX SKIN mask also boasts a 4.7-star rating making it a consumer favourite.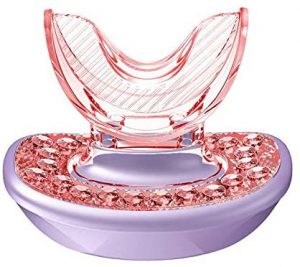 While it may just be a Lip Device, this one offers an insane 56 LED lights covering multiple shades of Red light. With all this red light, the main goal is to increase collagen in your lips leading to reduced signs of ageing and growth in plumpness. This device is also wireless and can get fully charged in just 2.5 hours giving you a whole 5 hours of battery life.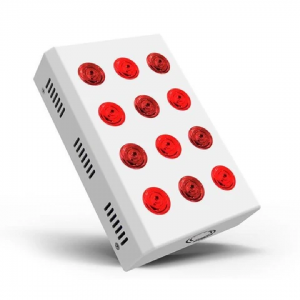 Mito Red Light seems to be a company that knows what they're doing when it comes to LED Light treatment. This portable red light can be carried when you travel and used whenever with its wireless capability. It also looks like some sort of sci-fi light device.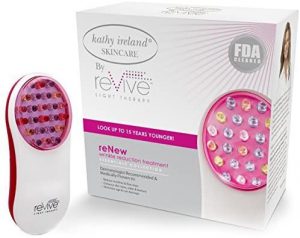 ReVive's FDA Approved light therapy is just like Mito's as both of them are handheld but this one seems to fit the norm of beauty and health products more when you look at it. This device uses light to reduce fine lines and blemishes from your skin and is most well-known for its anti-aging properties.
One customer review states that-
"I have already started to notice a difference with its use, along with a regular microdermibration regimen and regular faithful daily and before skin cleaning & moisturizing, My darkened discolorations on both sides of my face next to my cheeks are lightening."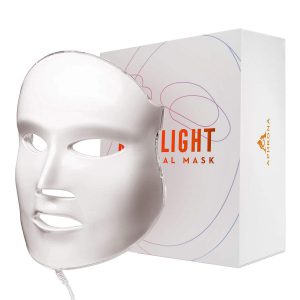 Using 150 narrow-spectrum chips, this mask disperses red, blue and green light across the entire face. Using this constant and uniform mixture of lights, this device reduces pores and hyperpigmentation leading to a clean and even complexion
Another thing about this mask is that is both FDA-cleared and the only class II 510(k) approved LED face mask on Amazon for acne treatment and other skin conditions (According to Aphrona – Amazon)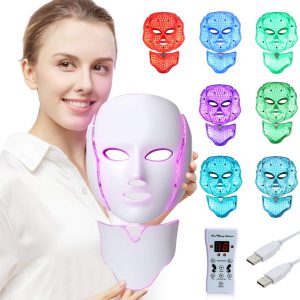 This cool-looking mask uses 7 colours to make you look just as cool. With 190 high-quality LED lights, your skin will get the maximum benefit of all the different colours. One special bonus with this mask is that there is a control for the brightness so you can adjust it according to your skin and its needs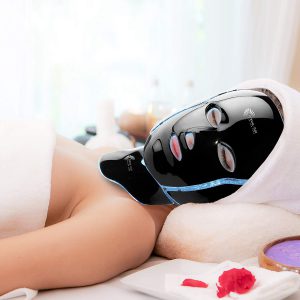 This is another mask that uses 7 colours to treat your skin and remove all kinds of marks while providing your skin with anti-ageing properties. The Dermal-Tech LED mask comes in a complete kit which includes the 7-colour facial beauty mask, a neck device part, one set of goggles, the power control box, power cord and all English manual for easy use, backed with the Dermal-Tech Warranty.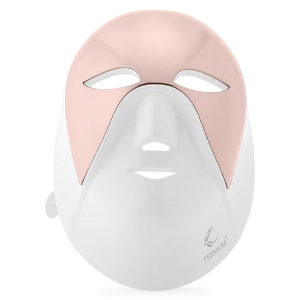 At the end of this list, we have probably the most aesthetically pleasing and luxurious mask. This wireless device uses red light, blue light, and pink light to combat signs of ageing, inflammation, and acne. It is to be used for 20 minutes and uses its combination of lights to boost collagen and kill harmful bacteria. While it may be quite pricey, most customers claim that it is definitely "worth the price!"