When volumizing mascara just does not give you the desired effect, false eyelashes can do it! False lashes can go a long way to add some 'oomph' factor to your eyes and making you look like a sultry diva. Whether you would love to go out all-out glam just highlight your eyes, these false lashes can help you step up your game and take it to a whole new level. Long lashes are a craze the world over. Here's a selection of the best false eyelashes out there – dramatic, pricey, budgeted or feminine, you've got it all covered here.
Uptown Lashes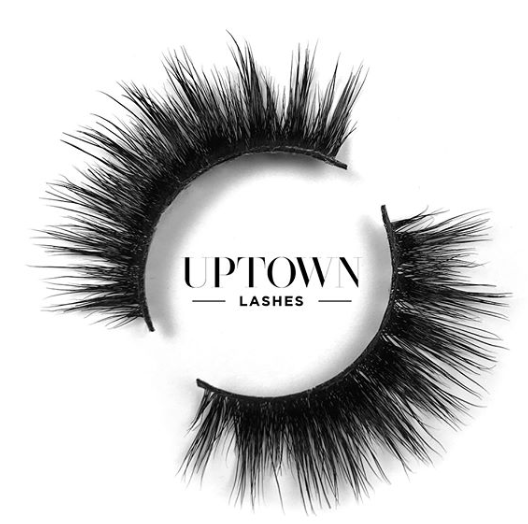 Buy Now
Uptown Lashes is known for its quality and bringing the best and most advanced eyelash extensions on the market! The 3D mink magnetic eyelashes give your eyes the extra volume to add glamor and a fuller, richer, diva look! Some of the options include:-
Price – $29.95
The Mink Magnetic Eyelashes are extremely popular with 100% mink fur. These magnetic best false eyelashes come with double magnets from corner to corner. This gives you full coverage and a firm grip and is natural looking false eyelashes. They are easy to use with no complicated glue, just apply with magnetic tweezers or fingertips. The pieces stick to each other around your natural lash thereby creating a 3D look for a fuller, richer lash. These are reusable up to 50 times and come in black color. These magnetic false eyelashes are every girl's dream.
Lashes by KM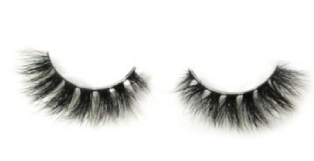 Buy Now
Entrepreneur Kristina born in Montreal, Canada, always wanted to become the best version of yourself. Her lashes, designed to make you feel beautiful inside and out are beautiful, exude elegance and can be quite dramatic too! They come with various options like
Ariana – $ 27.00
Durrani – $ 27.00
and the likes.
Catherine is the most popular lash available. It provides you a unique look and is made of 3D mink and can be used 25 times.
Eyewear Lashes Co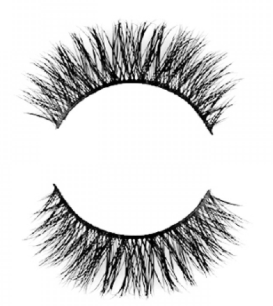 Buy Now
These are the most lightweight & NATURAL Looking Lashes offered by Eyewear Lashes Co. Their exclusive line of beautiful, Cruelty-Free Mink Lashes gives you a full and natural look you've always dreamt for. Look like some of the finest Hollywood divas which can never be achieved with traditional mascara or cheap false lashes. Their feather-soft lash hairs and flexible cotton lash-band make them unbelievably comfortable & lightweight. Every pair of lashes are crafted to perfection with extra plush and long to extra-long hairs.
Options include:
Isis – $12.00
Dollymix – $10.00
Freya – $12.00
The Dollymix is extremely popular. It's a mix of flirty meets sweet, and damn sexy too! Dollymix is a must-have in every girl's collection.
Each pair is crafted to perfection, with our premium source of extra plush and curly mink hairs. Long to extra-long hairs are clustered in an alternating fashion between crisscrossing medium length hairs to create a flirty spiked lash effect. They are clustered in an alternating fashion between crisscrossing medium length hairs to create a flirty spiked lash effect. The eye-catching effect is hard to miss.
Lashstar Beauty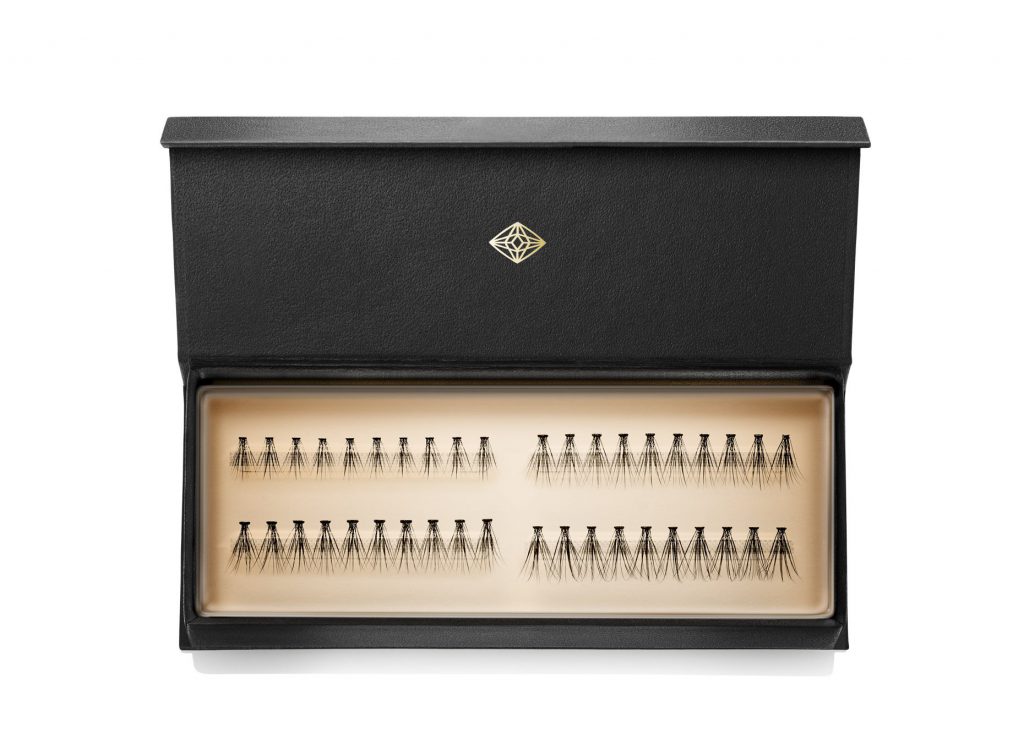 Buy Now
With Lashstar, frame your eyes to perfection using their collection of multidimensional, cruelty-free silk lashes. Get a natural look even better than mink with a soft, weightless feel. These lashes are long-lasting and can be worn up to 30 times. We love Lash Star for their revolutionary vision offering a complete line of innovative eyelash enhancing cosmetic products and false lashes. They are the first beauty lines who are focused solely on the eyelashes. Their mission is to help you maximize your lashes to their full potential. They have an expertly curated line of eyelash enhancing products to achieve your best lashes ever. You also get Free shipping above $25. Some options available include
Visionary Lash 001 Black – $25
Visionary Lash 002 Black – $25
Huda Beauty

Buy Now
Huda Beauty is a cosmetics line launched in 2013 by businesswoman and makeup artist, Huda Kattan. The first Huda Beauty product which was extremely popular was the collection of false eyelashes released through Sephora. The Kardashian sisters were said to use Huda Beauty lashes, providing a publicity boost to the label. Huda Beauty offers more than 140 products which include lipstick collections, face palettes like highlighter and contour, false nails, false lashes, and many more products. The Huda Beauty durable, faux lashes for all eye styles can accentuate makeup and can be worn up to 15 times. Made of synthetic mellow fibers, Huda's high-quality lashes are very durable, and do not need mascara.
Various options available include Giselle, Claudia, Samantha and a lot more.
Classic False Lashes – $20.00
How to Apply False Eyelashes?
Depending on the eyelashes, you can apply it in different ways. For regular lashes to be applied with glue, dot a thin layer of glue along the vein of the lash, from corner to corner. Just wait a few seconds for it to go a little tacky before application and press to your eye.
In the case of magnetic lashes, start by holding the edges of the magnetic lash. Then roll them slightly into a rainbow shape to create a natural curve in the lash and then you put it on your lid.