Mother's Day started when Anna Jarvis suggested celebrating Mother's Day in honor of Mothers in 1908 and from 1914 it was declared as a National Holiday. It was celebrated as a festival in many countries. Celebrate Mother's day with some precious gifts from Macy's. We have selected and listed some great gifting ideas to you. These gifts will surely make her happy and she knows how special she is to you. Choose from the list and gift your Mother on her day.
11 Mother's Day Gifts from Macy's
1. Mother's Day Print Hangtag Go for this COACH printed hangtag that's a small but thoughtful gift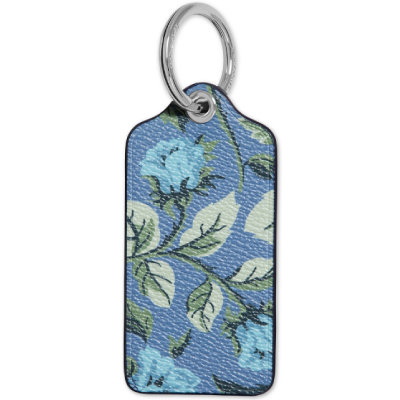 Looking for a perfect yet simple gift for your mother to show her just how much she means to you. This is easy to use and install keychain that will immediately make any handbag look chicer. Available in 2 beautiful lapiz and wine colors, this hangtag will definitely be a cute, on-budget gift that your mom will fain love with!
Price: $35
2. 5-Pc. Mask It Up Set A collection of 5 of the best 'Origins' face masks that will act as a cute self-pampering session for you and also as a versatile gift for all the women out there!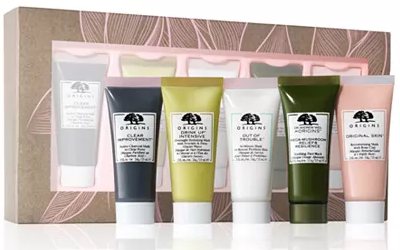 This set includes – Clear Improvement Active Charcoal Mask To Clear Pores, 0.5 fl. oz., Drink Up Intensive Overnight Hydrating Mask With Avocado & Swiss Glacier Water, 0.5 fl. oz., Out Of Trouble 10 Minute Mask To Rescue Problem Skin, 0.5 fl. oz., Dr. Andrew Weil For Origins Mega-Mushroom Relief & Resilience Soothing Face Mask, 0.5 fl. oz., Original Skin Retexturizing Mask With Rose Clay, 0.5 fl. oz. And all of these are suitable for normal, oily, dry and combination skin which makes it even more versatile!
Price: $29
3. Women's Gold-Tone Peek Flower Bracelet Watch. The golden look enhanced by a brooch like a flower makes this a party dress staple too!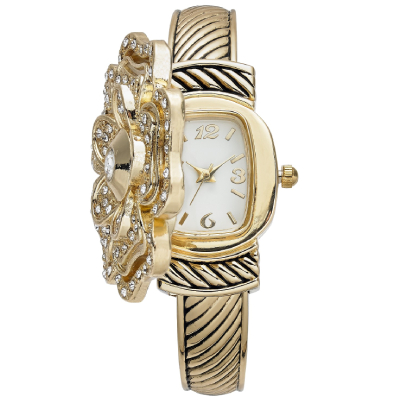 A chic gold watch with an elegant peeking flower on it? Sounds like the most stylish idea at a budget. Not only is this a necessity, but it's also one of the best ideas for a gift to a dear one. With a petite rectangular frame and gold tone metal strap, the watch is sturdy and elegant. It's also splash resistant and perfect for daily use.
Price: $37
4. Rose Quartz Roller. Made up of both natural and synthetic fibers, this rose quartz roller is suitable for all skin types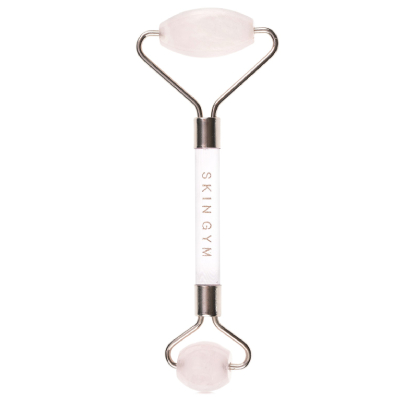 It helps with the collagen stimulation which in turn helps improve the elasticity of the skin. With numerous other benefits like increased blood circulation to the facial skin, reducing puffiness and wrinkles from appearing on the skin, eliminating toxins, tightening of pores, etc, this roller serves as the best option for a cheap, self-pampering gift.
Price: $28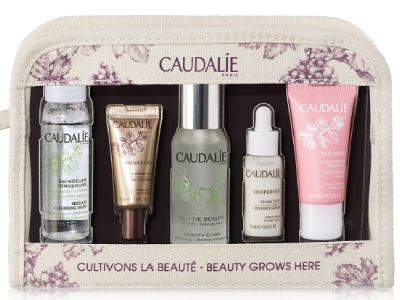 This CLINIQUE 6 full piece set available at such an affordable price? Including – A rinse-off Foaming Cleanser, 5.1 oz, Dramatically Different Moisturizing Lotion+, 1.7-oz, Clinique Smart Night Custom-Repair Moisturizer, 1.7-oz, Moisture Surge Hydrating Supercharged Concentrate, 0.5-oz, Deep Comfort Hand & Cuticle Cream, 2.5-oz, Quickliner For Eyes Intense – Intense Black, 0.01-oz, High Impact Lash Elevating Mascara – Black, 0.28-oz, Chubby Stick Cheek Colour Balm – Roly Poly Rosy, 0.13-oz, Chubby Stick Intense Moisturizing Lip Colour Balm – Broadest Berry, 0.1-oz,Take The Day Off Makeup Remover For Lids, Lashes & Lips, 1.7-oz, this set has a complete beauty collection that any woman would list as her favorites and staples!
Price: $44
6. Fragrance Gift Set For Her. This spring fragrance is a perfect affordable gift for all women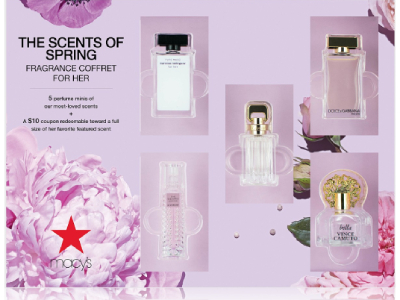 Who does not love smelling like the fresh scent of spring? Especially when it's gifted to you by someone special. With its fresh scents of irresistible luxury companies like Cartier Carat Eau de Parfum Dabber, 0.2-oz, DOLCE&GABBANA The One Eau de Toilette Dabber, 0.25-oz, Givenchy Live Irrésistible Blossom Crush Eau de Toilette Dabber, 0.1-oz, Narciso Rodriguez Pure Musc Eau de Parfum Dabber, 0.25-oz, Vince Camuto Bella Eau de Parfum Dabber, 0.25-oz it's for sure a hit product on Macy's online store.
Price: $35
7. Women's Peymin Pool Slides. Since it also has a 1" heel, it avoids any sort of foot pain and gives a sturdy grip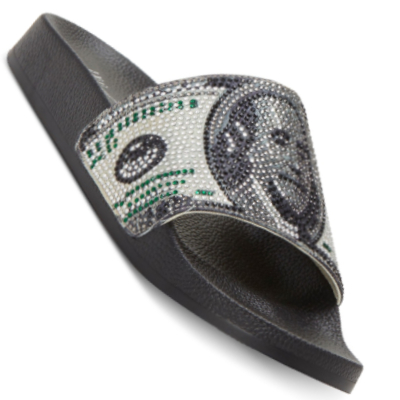 With a massive size range and over 10 different colors, these pool slides are the perfect balance of comfort and style. They're not too wide and do not make your feet look large. And as if that was not enough, this heel and the upper part of the slides are imported and are handmade products! With great durability and comfort, these pool slides are one of Macy's best selling.
Price: $49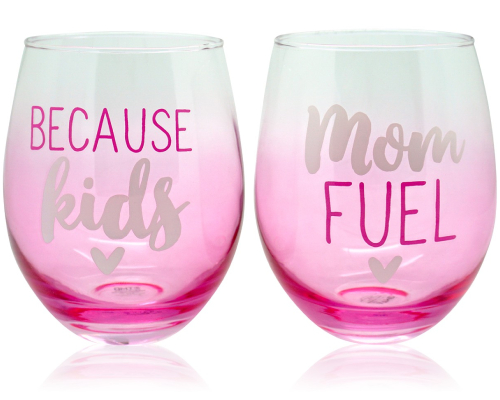 Pretty relatable? Even if not, we all know at least one mother who often takes her rightfully deserved wine breaks! And what better way to enhance the happiness of that moment than by gifting her a set of 2 beautiful wine glasses. With a pinkish golden ombre to it, the glasses also capture a mother's constant emotions of 'because kids' and 'mom fuel', these are fun, quirky wine glasses every mother would love!
Price: $20
9. 2-Pc. Hangover Dynamic Duo Set. These hydrating formulas will leave your skin glowing and radiating from the cells.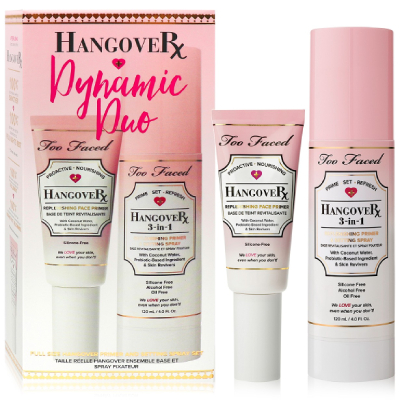 This perfect kit from Too Faced that contains a Hangover Replenishing Face Primer, 1.35-oz and a Hangover 3-In-1 Spray, 4 fl. oz for the replenishment of the skin. Infused with hydrating coconut water and skin rejuvenating contents, it is the perfect combination for reviving dead skin. And once that's done, and you have done your makeup, you can use the 3-in-1 spray that keeps the makeup fresh and long lasting throughout the day!
Price: $42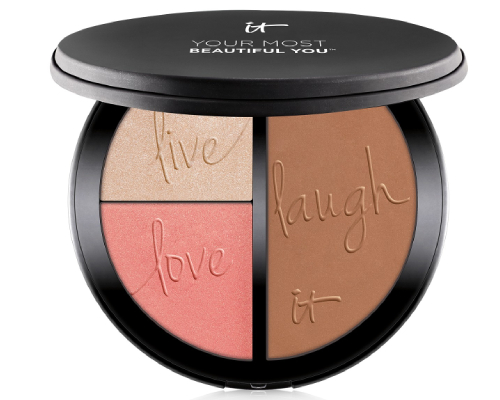 Want something that brings out your inner radiance and makes sure to slow down the aging process of your skin? Say no more! This IT, plastic surgeon developed anti-aging palette includes a bronzer that brings out the natural bone structure of your face, a blush that flushes your cheeks to give you a fresh look and an illuminating highlighter that makes your skin glow! With its properties of college and hydrolyzed minerals, all these products enhance your naturally beautiful skin and ensure a flawless makeup look!
Price: $38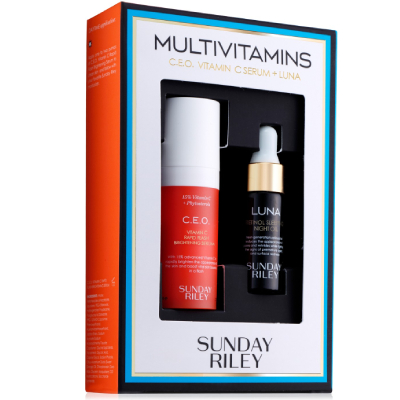 Sunday Riley's best multivitamin set is the accurate addition to your day and night beauty regiment! With its contents of retinol and vitamin C, it acts as an instant skin brightener. This gives you a fresh, glowing look and makes your skin look flawless. By removing pigmentation and discoloration in the skin, it radiates the skin and improves the texture by smoothening it out!
Price: $28