Macbooster 7 Advanced by IObit is a software program for Mac systems, aimed at giving mac users faster and better performance by their system. The software cleans up around 20 types of junk files to make your system more safe and secure. The software removes malware, unnecessary files, viruses, etc. from the system to keep in its best form. 
Macbooster 7 Advanced requires OS X 10.7 or later(compatible with macOS Mojave).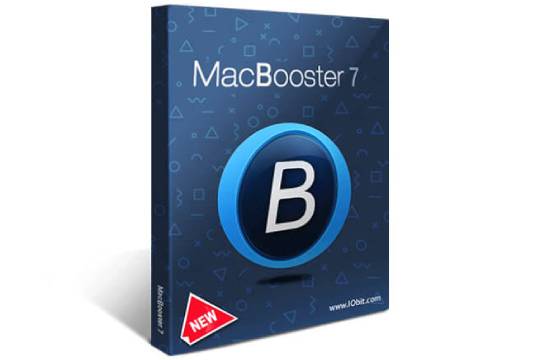 Why Macbooster 7 Advanced is best for you?
Cleans system deeply

Easy to use interface

One-click solution

Boosts up the performance of your Mac. 

Frees up space by removing around 20 kinds of junk files. 

Prevents the system from virus, potential threats, spyware, malware, adware

Macbooster will find the large and old files for you and even delete them as per your command

Completely deletes the applications along with their leftover files.

Duplicate Finder

identifies duplicate files and removes them for you. 

Photo Sweeper

will remove duplicate or similar photos to free up space. 

Turbo Booster

lets you clean up cache files by 3rd parties, optimize the hard drive, clear up cache files by iTunes and other apps, fix disk permission issues.

Memory Clean

optimizes your memory by closing the apps that take up extra space.

Startup Optimization

makes sure your system doesn't become slow due to startups items from third-party apps by analyzing your MacOS and optimizing the startup items to speed things up.

MacBooster Mini Standing-by

is another feature. It shows memory usage, network, and firewall status. Also, ONE click and it will clean up the memory, cache, trash and optimize DNS.

The Lightning Booster

mode provides you with faster surfing.

Internet security is ensured by a virus scan, malware removal, privacy protection.
Prevents cookies from tracking your data.
Download for FREE
The

free version

of the software is available but it only offers some basic features. 
Purchase the software and enjoy all the features
MacBooster can be bought under 3 packages:
Standard
1  Mac

2-month plan 

Full system clean & boost

Clean Memory & Optimize Startup

Malware & Virus removal

Privacy clean & Protection

License activates on one Mac

7*24 customer support

Cost- $34.95. ($2.91 per month)
Offer–

Activate now and save 42%
Premium
3 Macs

12-month plan 

Full system clean & boost

Clean Memory & Optimize Startup

Malware & Virus removal

Privacy clean & Protection

License activates on three Macs

7*24 customer support

Priority support

Cost– $54.95 ($4.58 per month)
Offer– Activate now and save 58%
Lite
3 Macs

Lifetime plan 

Full system clean & boost

Clean Memory & Optimize Startup

Malware & Virus removal

Privacy clean & Protection

License activates on three Mac

Cost- $84.95 
Offer-

Activate and save 53%