Keto Lovers watch out! The All-New Electrolyte VIP Launch Sale is right here at a huge discount of 15% only on Perfect Keto! Hurry up, since the offer is valid only till 11:59 PM IST.
Stock up right away! Every month, over 6, 00,000 people use Perfect Keto as a source of information on all things Keto. Their customers vouch for the fact all their products are of top quality and reasonably priced.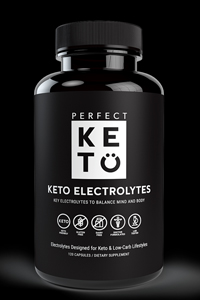 Stock up now on this limited time offer!
Why are Electrolytes Important?
Electrolytes are minerals which are found in the body and are electrical signaling molecules used to maintain different functions in the body, they regulate your heartbeat and allow muscles to contract for functional movement. When you start a Keto diet, you might experience a loss of electrolytes too. Perfect Keto electrolytes supplements help you feel healthier especially on a low carb diet and replace all the electrolytes lost.
What's Special in the Keto Electrolytes?
With Perfect Keto Electrolytes, the body's natural balance is maintained thereby ensuring healthy physical and mental performance. There's a 4:2:1:1 Electrolyte Ratio for Optimal Hydration by ensuring you ingest adequate essential electrolytes to protect their body's natural balance
What's in Perfect Keto Electrolytes?
• Potassium Chloride 70mg
• Sodium Chloride 140mg
• Magnesium Chloride 35mg
• Calcium Chloride 35mg
Why is Perfect Keto Electrolytes better than other competitors?
The products on Perfect Keto contain zero sweeteners, binders, and fillers. All products are doctor developed and they have 5-Star reviews. Everything is completely natural and research backed and helps you lose weight while taking care of your health.
How to Use Perfect Keto Electrolytes?
Take this product in the morning when you are fasting. You can also take it with any meal or supplement before you work out. Use it when you start embarking on a Keto diet and it helps your body make the transition to ketosis easier.
How to Use Perfect Keto Electrolytes
If you are confused about exactly how to use this product, it is recommended to use within the first few days of low-carb and Keto diet. This will make the transition process more pleasant for those just starting out. It is also advised to take it in the morning when fasting to support mental performance.
This product can also be taken with any meal or supplement before working out.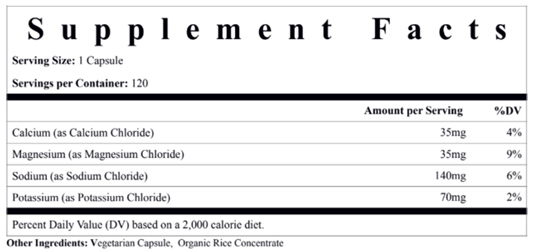 Where to buy the Perfect Keto Electrolyte?
To avail The All New Electrolyte VIP Launch Salehuge discount of 15%offer, and not miss it, click right here!.