Schools, museums, bars, stadiums, movie theatres, restaurants: all closed. You're home and you need a proper office environment in your apartment. Is that too much to ask for? Amidst the outbreak, while some of you are trying out different routines and with no perfect plan, some people are planning to set up an area with no disturbance to stay focused on their daily work. Things around might have eased down but there are certain essential items and types of equipment that one requires on an everyday basis to keep them on track and stay productive in their well-constructed work environment. So, to boss up your home office, here are a few items on the list that might keep you motivated and least distracted while ensuring a healthy and creative work area.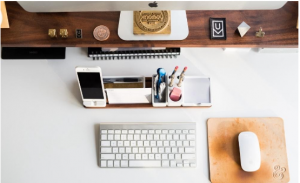 1. Dream your possibilities and spend time planning your future with the
Goal Power Planner Book
 to live the commitments you made in these times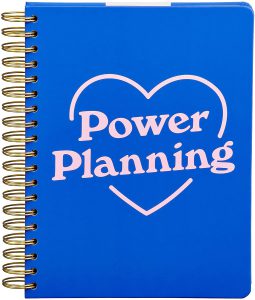 Since you plan to create an office environment right in your apartment, effective planning is what you must begin from. This power planning book is an amazing start and addition to your other office products which comes with a durable and long-lasting card cover and includes 418 pages consisting of stickers, yearly overview, monthly view, daily progress. It allows you to set your goals as per your preferences and keep a track of it throughout. 
Get this Power Planning Book from Amazon available for $25
2, Beat the awkward silence and enjoy the slow sound music with the
Smart speaker with Alexa
to keep your mind relaxed amidst these times of chaos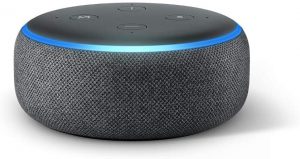 Got bored of your workload and monotonous surrounding? Meet the exclusive Echo Dot speakers with amazing quality and rich loud sound. One of the most compact and smartest speakers that fit perfectly into small spaces with a ready to help voice control functions. One can voice control the music by streaming songs online from various applications like Amazon, Apple Music, Spotify, and others. One can easily turn on the lights, adjust thermostats, and lock doors with compatible connected devices. 
Get these Echo Dot Smart Speakers from Amazon available for $39.99 
 3.
Tap the rhythm and enjoy your work from home routine with the 
Wireless Bluetooth Headphones
 to exhale the creativity in your work while inhaling good music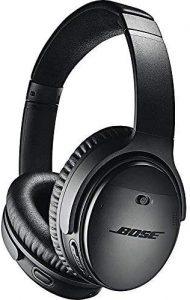 Without worrying about echoes and noisy backgrounds during your conference meetings and calls, this Bose Quiet Comfort Noise Cancelling, Alexa Control speakers are an ideal addition to ease down your everyday workload. An innovative, audio version augmented firmware device to access music, information and more with the unique noise cancellation dual-microphone system for uninterrupted sound and voice pickups.
Get these Alexa Voice Control speakers from Amazon available for $195.99
4. Exercise your back and get rid of the usual lean posture attitude with the
Laptop Desk Stand Lap Table
 

for a sound and healthy work management at home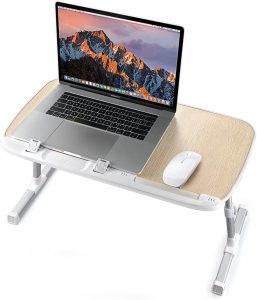 Don't have space for the whole office setting? Don't worry. You can stay in bed or chill on the couch with the new Laptop desk that comes with an adjustable computer tray while writing and working on the sofa or couch. This angle adjustable laptop table consists of retractable blockers that keep the devices from falling off and smoothly heightens the table with a press of a button if required. It provides a spacious area to elevate the laptop and move your mouse or a book. It comes with multiple uses include a foldable function for reading on bed or sofa with kids. 
Get this Laptop Desk for Bed from Amazon available for $149 in medium and large sizes.
5. Sanitize the area of your work in the apartment with the
iCloth Lens and Screen Cleaner
 to squeeze out the dirt and stay safe with the cleanliness around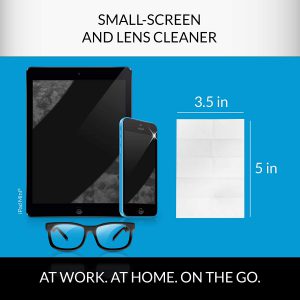 All you need is just one swipe to clear your phones, tablets, glasses and small surfaces with these small wipes. The microfiber cloth is made of aerospace approved pre-moistened fabric infused with a 75% purified water formula for a soft and clean display. These small wipes are ideal and specialized for home, office, technology, and many other products to protect your display screen from damaging residue. It consists of a low moisture level for smaller surfaces and streaks free shine.
Get this iCloth Lens and Screen Cleaner with Individually wrapped wet wipes from Amazon  available for $26.99 
6. Style your office situation by setting up the desk at home with the
Multi Tasking Memory Foam Lap Desk
 

combined with ultra USB light and an ideal office workstation setting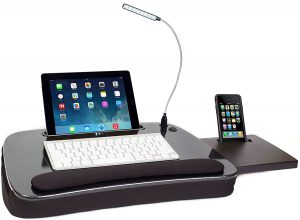 Get in touch with real hardware solution by selecting a multipurpose Lap Desk for laptop, computers, tablets, smartphones, etc. This advanced hardware set includes a flat tablet slot that attached tablets of up to 9.6 inches which are combined with a smartphone slot to fit mobile devices up to 3.5 inches. The desk also consists of a sliding mouse pad that pulls out on either side of the desk. It is designed with a cool and comforting memory foam cushion that acts as a handle for portability. 
Get this Sofia + Multi Tasking Memory Foam Lap Desk from Amazon available for $45.24  
 7.
Utilize the healthy snack in between your work time with the tasty 
Vegan Flavour Protein Bars
 

for a healthy immune system and boosted up energy levels.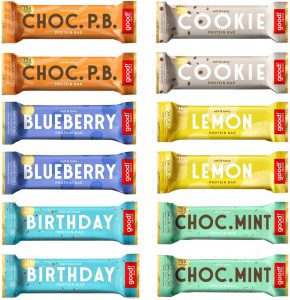 A lean mean protein diet is essential especially when you can consume it with these tasty candy-like nutritious bars. These delicious protein bars are certified vegan, plant-based soy and gluten-free snack that can be eaten between the meals, for a sweet and guilt-free pleasure. Blended with 15g of best plant-based protein and less than 10g of sugar, these bars are a perfect balance of taste and power. Each box comes with a pack of 6 that are available in various flavors ranging from cookie to lemon any many more. 
Get these Vegan Flavoured 6 pack Protein Bars from Amazon available for $19.99 
 8.
Wake up and smell the anti-pollution air with the exclusive 
Pure Guardian Air purifier
 to save your breath during these times

They say you are what you breathe, then why let our future go up in smoke? The high-performance allergen filter reduces dust and allergens down to a minimum, such as household dust, pet dander, and pollens in the air. The outermost carbon filter layer helps to reduce household odors caused by pets cooking and smoking. The product is designed for great use with ultra-quiet mechanisms making it easy to keep it on while sleeping. 
Get this Guardian Technologies Air Purifier from Amazon available for $69.99
9. Track your every sip and maintain your hydration equation with the
Hidrate Spark Smart Water Bottle
to track your water intake in these harsh times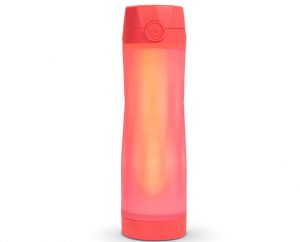 This smart water bottle tracks your hydration and monitors your effort by synchronizing it with your cell phone using the free Hidrate app. It helps to curb your hunger by providing you a healthy, well and fit lifestyle. It is powered by Bluetooth low energy that integrates with more fitness apps to adjust your goal accordingly.                   
Get this HidrateSpark Smart Water Bottle from Hidratespark  available for $59.95