Vacuum cleaners are undoubtedly life saviors. If you are someone who has kids and pets to double your cleaning duty, then vacuum cleaners are a must. They clean our messes as if they never existed in the first place. 
Their sleek tubes and brushes will reach the unreachable and will let you take all the credits for that shiny look and flex hard. But all this only takes one perfect vacuum cleaner, which is not just great at cleaning but can do diverse jobs and fits your budget as well.  
Why go for a vacuum cleaner?
It is obvious to have pop-ups like why to make an investment in vacuum cleaners, but the answers will be in front of you if you'll look for them carefully. How many times are you going to hand mop your floor every time you see dust or mess? How many times will you take pain to clean food lying here and there with toddlers? How many times are you going to clean for pet furs from your rugs and couches? And if you are a working professional, then just forget to have some peace in the middle of this chaos. 
That is why you need a vacuum cleaner. Which can clean your dry messes as well as your wet floors, from pet furs to food, and at last but not the least layers of dust on shelves and cupboards.
Below we have listed down a handful of vacuum cleaners for you. Check your suitability based on the body type, specialty, power consumption, and price range.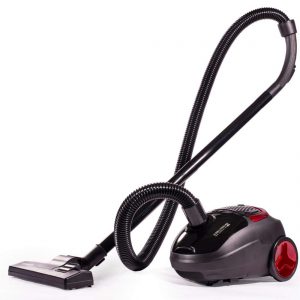 Eureka PowerSpeed is one of the best vacuum cleaners for pet owners. It's a lightweight(10 pounds) portable product which makes it easy to use and maintain. The product doesn't contain a bag but two 2 cups of 6L capacity. Due to two cups, the need to empty the vacuum cleaner becomes infrequent. The Product is designed to be used on hard floors as well on the carpets and its adjustment settings to 5 heights help to clean everything deeply.
The Product is best for pet owners because of its pet turbo tool and dusting brush. The Product provides features explicitly for pet owners so they can keep the house clean and their pet can be nurtured without any restrictions.
The Product comes at a price of 88 dollars containing the main unit with Crevice tool and nozzle.
Buy Now on Amazon for only $87.51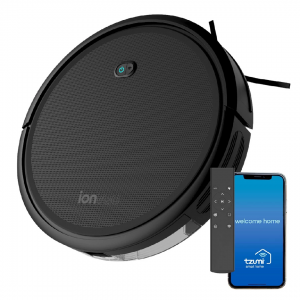 As the name suggests, This is a smart vacuum cleaner (an IOT Tech). It runs automatically through your house cleaning everything. Everything includes your hard floors to carpets without making noises. The Product can be controlled through its smartphone app and it is also compatible with Alexa and Google Home. The Product is made smart enough to protect itself from collisions using its sensors. It contains a 600 ml capacity dustbin which is why it needs to be emptied frequently. The product automatically charges itself by docking itself over the charger after 100 minutes of cleaning. This Vacuum cleaner has a three-stage cleaning system with four modes of operation- Auto Clean, Spot Clean, Edge Clean, and Manual control. 
The best thing about the product is it's smart and can be controlled remotely through the app or through your voice, which helps you save time which you would have to spend operating other manual vacuum cleaners.
Given that the product is fully automated, the price is totally justified.
Buy Now On Macys for only $139.99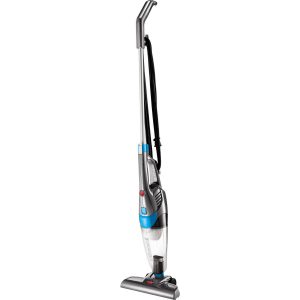 A 4lb weighing Bissell Vacuum is one of the effective and convenient vacuum cleaners. This is a 3-in-1 convertible product, which can be converted to a design that is convenient for particular places. The parts are the main unit, a handle, and a footer. Keep all the parts together and you can clean the hard floors and carpets deeply to keep dust away from your house. Detaching the handle would make the vacuum cleaner a compatible product to clean the staircase. Detaching the foot from the staircase cleaning design, you get yourself a very lightweight hand vacuum, comfortable to be used to clean your sofa and other furniture in the house.
The Multipurpose use of the vacuum cleaner makes it one of the best under-budget vacuum cleaners. It's powerful for cleaning as well as gives you more convenient options to clean your house. It also has eBay to wrap cord storage which is used to store its 15' cord.
Buy Now Walmart for only $21.97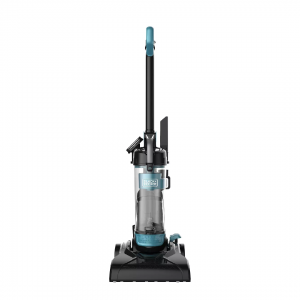 Black + Decker Vacuum Cleaner has a powerful suction which makes it easier to clean hard floors and carpets. It is bagless and has a 1.7L cup, useful for uninterrupted cleaning and you wouldn't have to empty the cleaner frequently. The vacuum cleaner has a detachable handle which makes it convenient for the above floor places. The maintenance cost is zero because of its washable filters. The Product contains a crevice tool and a dusting brush.
Buy Now on Target for only $49.99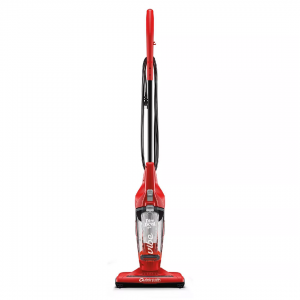 Dirt Devil is also a 3-in-1 vacuum cleaner like bisell. It comes with a removable handle and a footer to clean the staircases and furniture. It has a dirt cup which can be easily emptied by pressing a button. The product is very lightweight, designed to carry smoothly from room to room. This Product has an on/off toggle for brush roll to switch between hard floors and carpets. Turn it on to clean your carpets and off to clean your hard floors. It has a capacity of 4L and weighs 3.4 pounds. 
Buy Now on Target for only $39.99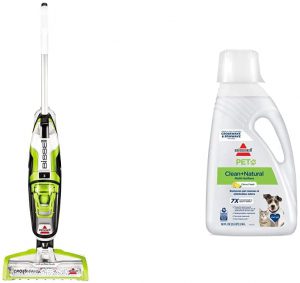 This Vacuum does two jobs at the same time of cleaning and washing the bare floors. It has a two-tank system where one tank has the cleaning solution and the other one has dirty water collected during the cleaning and washing off the floors. The Product can be used to clean the hard floors and the rugs. There is a dual-action brush roll that helps to mob and picks up debris at the same time. The product weighs 11.02 pounds. 
Buy Now on Amazon for only $268.55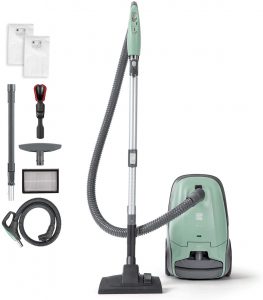 The Kenmore BC2005 is a lightweight and easy-to-handle vacuum cleaner. It has a 26' retractable long cord that fits inside the primary unit like all the accessories which makes it easier to store the vacuum cleaner. The product has a powerful suction used to clean many floors. This is also a 3-in-1 design with a detachable handle and foot so that cleaning can be done for furniture, car interiors. The Product can clean rooms, kitchens, garages, basically every floor in your house. 
Buy Now on Amazon for only $229.99
Things to consider while Buying a Vacuum Cleaner
All the vacuum cleaners mostly do the job of cleaning your house and furniture but what makes a vacuum cleaner best out of all. A vacuum cleaner should be easy to handle and control therefore besides being a powerful machine, it should also be lightweight and should have a compact design so that it can be stored easily. One of the important parts of the vacuum cleaners is their suction unit which should be powerful to clean out the hard floors as well as the dirty rugs and carpets. If your vacuum has a blower part as well, it would be icing on the cake.

The bag or cup to collect the dust should be big enough so that it doesn't require making it empty frequently, it makes the entire process a little chaotic. So, a good vacuum cleaner should have around at least 1-2L of capacity.
A good vacuum cleaner is a multipurpose machine with detachable accessories like a handle and footer. It should be powerful enough to clean the hard floors and carpets deeply but should be converted to a smaller size to clean your furniture, cars, etc.
The vacuum cleaners should have long cords so that you don't have to stand near the switchboards and miss the dirty corners. It makes the cleaning process hassle-free.
If you are going for a wireless smart vacuum cleaner, it should be built with the latest technologies so that it should listen to all commands but also do the basic work which is cleaning.